"Helping Relationship, Counseling and Somatic Experiencing®"
Udine/Milano 2016-2020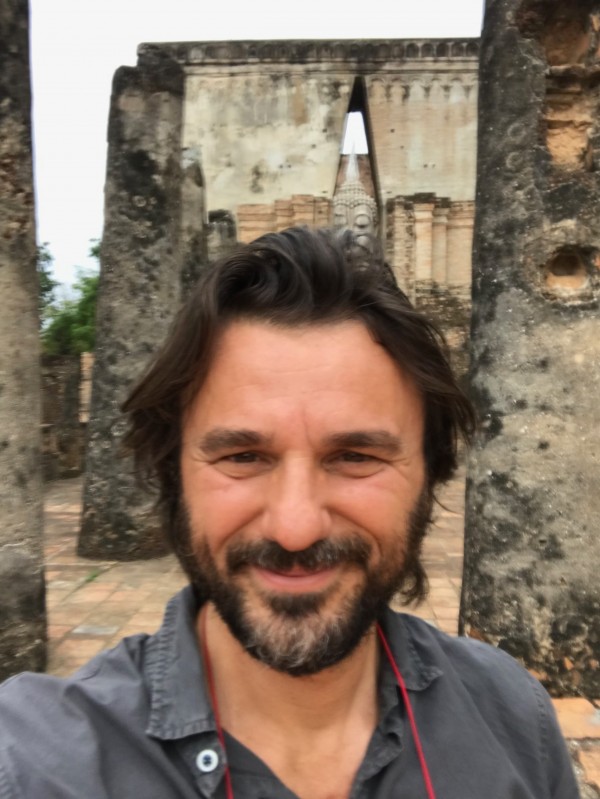 The theme of "healing" has been central in Davide Grazioli's work since the beginning. Artistically, it translated into Grazioli's work being centered around the protection of the environment and communities, in an effort to reestablish a physical and spiritual equilibrium that could promote a deeper connection between human values and actions. In this period of his artistic expression, Grazioli's work resonated with the experiences of his years spent in Asia by using artistic languages that drew from India's and South-East Asia's shamanic traditions and rituals.
In 2013, after 7 years in Berlin (Germany), the Artist returned to Italy. This marked the commencement of Grazioli's new endeavor in the 'helping relationship' field. Far from being a departure from his previous artistic vocations, this new period represents a natural extension of that very path. The objective of the Artist is, once again, "healing." However, instead of using art pieces as media, Grazioli's ethical goals are accomplished by working directly with people as a counselor for personal development aimed at change.
To better pursue this new direction, Grazioli achieved the Process Counselor and Professional Counselor certification together with the Degree in Public Relations at I.U.L.M. (with a dissertation on Body-Mind techniques for the renegotiation of overwhelming experiences). More recently, Grazioli also obtained the certification of Somatic Experiencing® Practitioner.
Today Grazioli combines his artistic sensitivity with Somatic Experiencing strategies and counseling. His own synthesis of fostering relationships and personal development allows him to actively contribute to people's yearning for change and their path towards growth. Grazioli works in close collaboration with a network of counselors and therapists who are active in the coaching and helping relationship disciplines.